Welcome to Justin Martin Photography!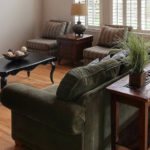 Welcome to Justin Martin Photography!
This is my first blog post and I am extremely excited to announce Justinmartinphotography.com is up and running! I am a Denver-based real estate and architecture photographer and in this post I will introduce myself.
You may be wondering how I became interested in photography. It all began with my love of architecture. As far back as I can remember I was captivated by skyscrapers. I am a Denver native and photographing Denver's skyscrapers began while I was in elementary school. I would ask my dad to drive me to Downtown Denver so I could take photos of Denver's skyscrapers. At that time my favorite building to photography was 1999 Broadway.

Fast forward to a couple years ago and my love for architecture never waned. In early 2015 I launched Denver Urban Review, an online publication where I cover Denver's architecture, construction, and real estate news. To cover this news I document the progress of the Denver area construction projects through photos. I quickly caught the photography bug and began learning everything I could when it came to capturing the best possible photos. As my photos improved more and more people reached out to me asking if I would be interested in doing freelance photography work for them. As these requests became more frequent I began to wonder if architecture and real estate photography could become a career.
I have now taken that leap over the last few months. I never expected my business- Justin Martin Photography to take off so fast. Making a living as Denver real estate and architecture photographer has been a dream come true. I continue to capture the progress of Denver's construction projects and post those photos on Denverurbanreview.com
I invite you to contact me with any questions you may have in regards to my photography services.
Don't be a stranger as I will be posting new blogs on this site as well as sharing recent photos of Denver area real estate and architecture.
Thanks for stopping by,
Justin