Denver Kitchen Photo Shoot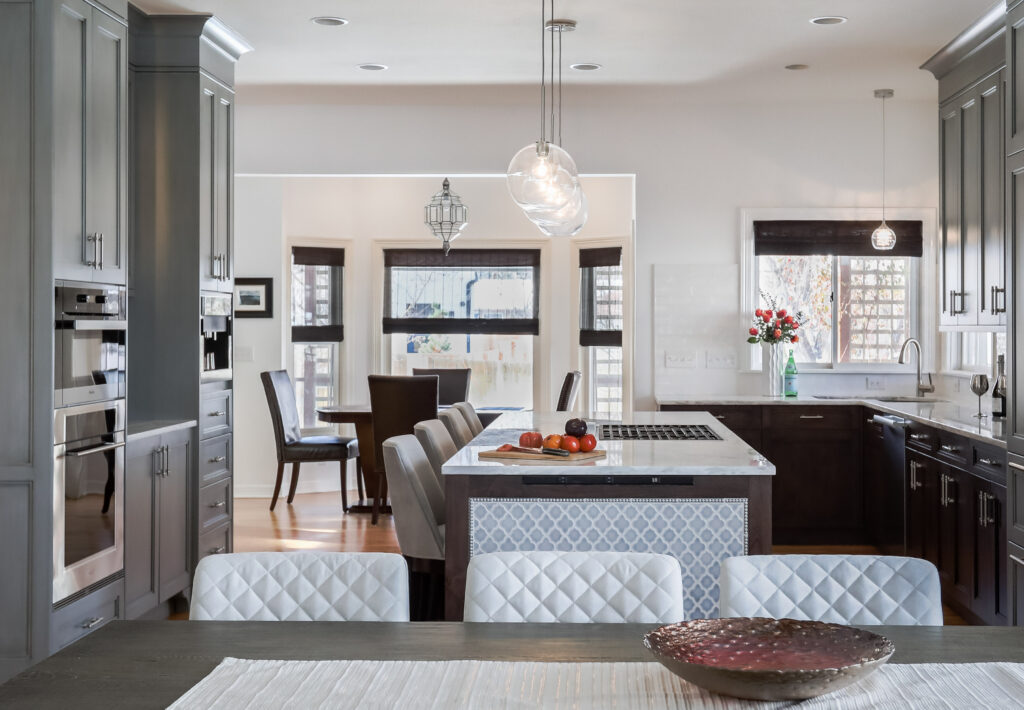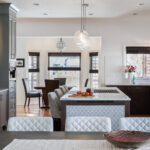 This year I was approached by Denver-based kitchen design and custom cabinet manufacture William Ohs to photograph a recently completed Kitchen.
The design of the kitchen is in the transitional style. This style blends modern design elements with traditional aesthetics.
It was a great opportunity to photograph this kitchen. The home is located in Denver's Hilltop neighborhood. Interior design photography in Denver has been a focus of mine and I am pleased to add William Ohs to my client list. I look forward to sharing more photos from the other William Ohs projects I have photographed this year.
Here are a few photos from this Denver interior design photo shoot. One of the stand-out interior design elements in this kitchen was the tile work that can be seen on the ends of the kitchen island.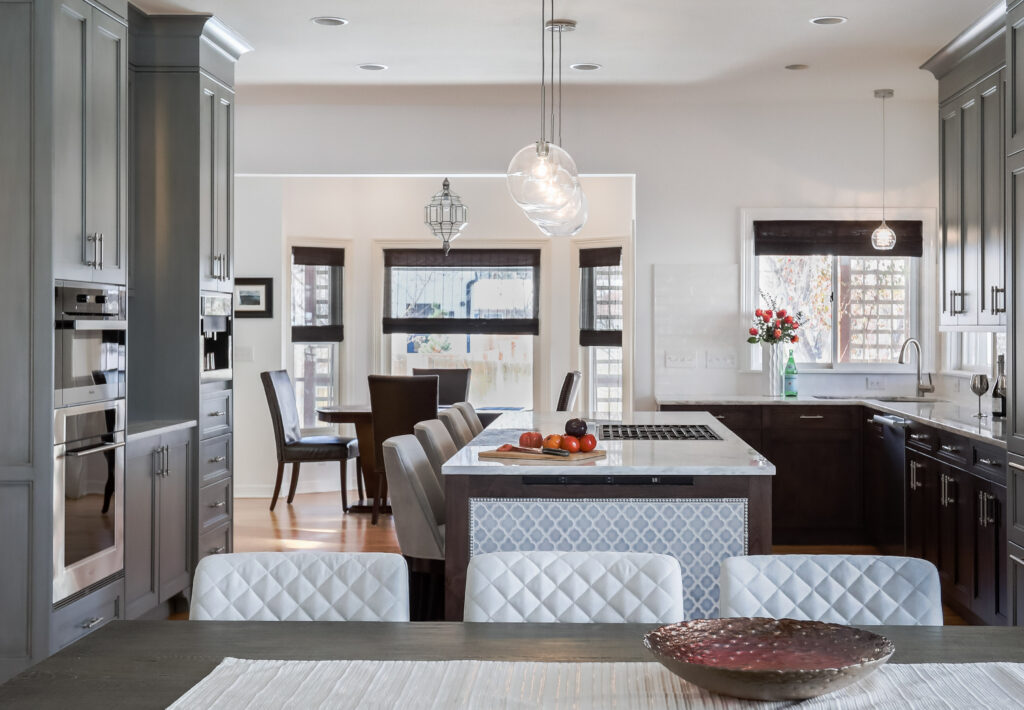 It is also worth pointing out another interior design element in this Denver kitchen is the tonal difference between the lower cabinets on the left hand side, the wood work on the island and the other cabinets in kitchen.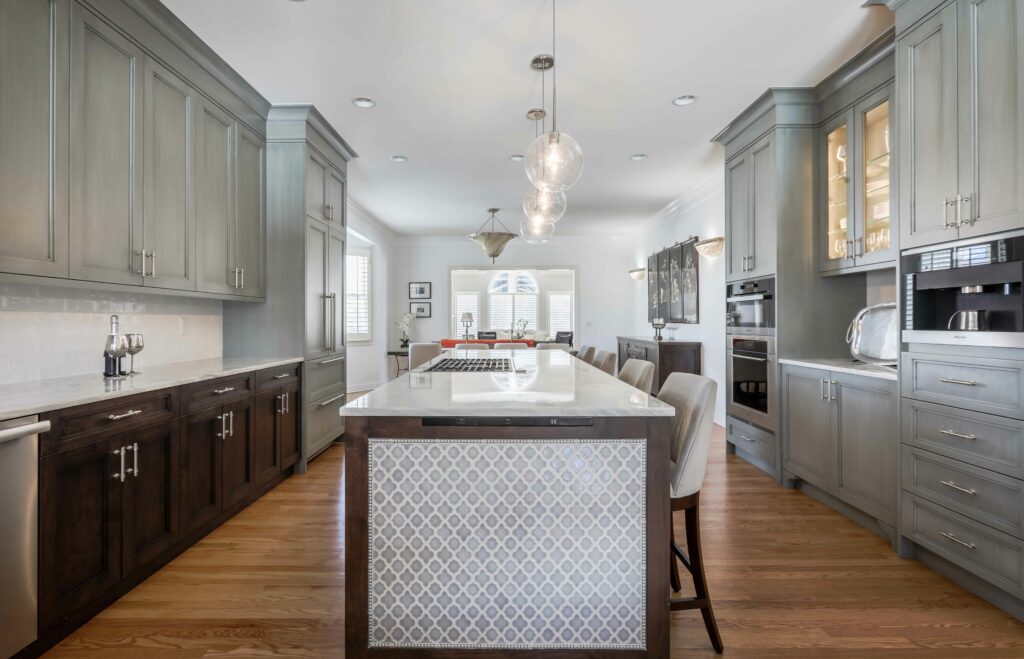 One of my favorite design choices in this kitchen is the the crown molding that caps the cabinets. This is a desired feature as no dust can settle on top the kitchen cabinets in this configuration.